Data Robotics makers of the popular Drobo range of expandable storage systems have further expanded their range with the addition of two new models. The new Drobo S and Drobo Elite offer more storage, faster performance and heightened security.
Drobo S — huge capacity and speed upgrades compared to previous models with an additional drive bay taking the total to five for up to 10TB of storage. In addition the Drobo S has eSata connectivity to supplement the two firewire 800 ports and a USB 2.0 port. Data Robotics claim the Drobo S is 50% faster than the previous (four drive) Drobo and 90% of the performance of the previously top of the range Drobo Pro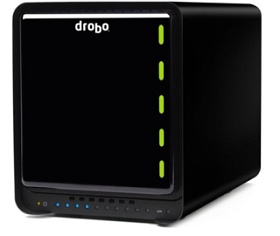 Drobo Elite — has a faster processor than the Drobo Pro and offers 8x drive capacity with a single or dual drive redundancy. This gives the Drobo Elite up to 16TB of storage capacity with the ability to create smart volumes that will expand in line with your needs.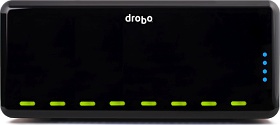 With the recent price drop across the Drobo range, the cost to secure your precious images and provide rapid accessibility to your total library has never been more economical. Team Digital introduced Drobo to WA just over two years ago and since then the response has been nothing short of amazing. Speak to us about how you can improve your workflow security and sleep soundly at night.