After spending some quality time with the New Epson Pro 4900 on the Sunshine Coast Australia, we can assure you that it wont disappoint. While we need to do a lot more work with the printer to give you a real idea of what we think, the early indicators would suggest the Epson has another winner.
Some of the features that stand out. The image quality was the first thing simply beautiful. On a number images that we know well they just had another dimension, from what we were able to produce from the Epson Pro 4880. Obviously as a result of the HDR inkset, that's ten inks plus one extra black. Thank you Epson for allowing us to run both Matte and Photo blacks in a 17″ roll printer.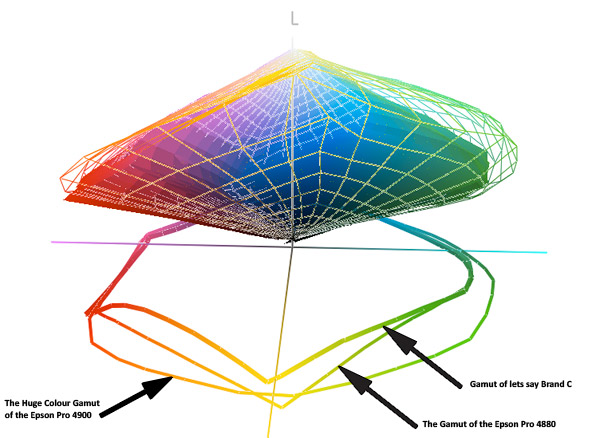 We printed some beautiful black and white images thanks to the 3 blacks, no nasty mid tone colour shifts. you really wouldn't expect anything less. Some really great deep blacks, Epson quote a figure of 2.6 though we didn't get to read any output it looks like there claims could be believed.
Media loading was a big plus having a huge paper tray 100 sheet (Photo Media ) and roll feed and guess what you leave the roll paper loaded while using the paper tray. No more unloading the roll to use the paper tray. Small thing but what a time saver.
Speaking of time savings the 4900 is fast while not totally accurate thanks to the stop watch app on the phone we got a 1440 DPI A4 in around 1.45. Nice
Super quite and vibration what vibration. The cutter is fast and effective, its now not part of the head so a lot less paper dust near the print head. And we are told that its capable of cutting the thickest of media including canvas.
We simply loved the Epson Pro 3880 as a compact near commercial A2 printer the Epson Pro 4900 takes it to another level . And on compact side of things the 4900 isn't that compact in fact it looks pretty domineering, but still a small enough to sit comfortably on a bench. Not sure if Epson will be doing the a stand with the unit, we think not at this stage.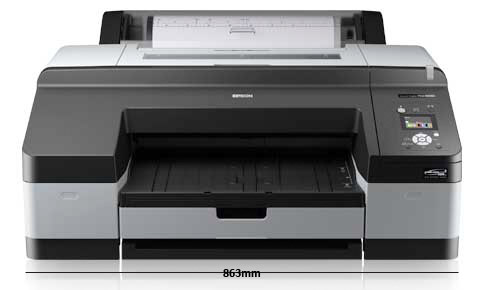 Were excited just in case you haven't gathered already. Team Digitals machine arrives in November not soon enough we cant wait . We will have a lot more to talk about on the Epson Pro 4900 including some thoughts from a guest reviewer, I wonder who that could be?
Our thanks to Bruce from Epson for letting us have a play and answering all our stupid questions. Watch this space for more information on the Epson Pro 4900