Team Digital has one of the largest range of hire equipment available WA all at great competitive prices.
Including Phase One medium format backs, a large range of Canon and Nikon SLR bodies, lenses and flashes. And the largest range of Elinchrom lighting equipment including Quadra and Ranger portable flash , RX , BX , and D-Lite kits.
Just added to the range GIGAPAN Pro auto panoramic head. You will notice we don't have a weekend rate , that's because we charge a weekend as a single day rate.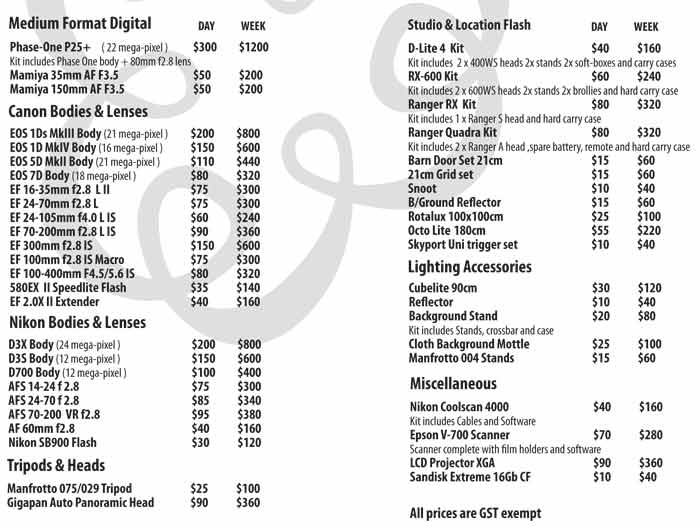 Deposits
A $300 security deposit for lighting equipment and $500 security deposit for camera equipment is required for all non account customers which must be in the form of an acceptable credit card.
Account customers will be invoiced at time of collection, a signature on the hire contract isconfirmation of that charge
Loss Damage Waiver
Where the hirer does not have adequate insurance, a waiver fee of 20% of the rental fee
is compulsory
To book a hire contact bianca@teamdigital.com.au 08 9328 3377