When too much NiK is barely enough…
After Team Digital's successful NiK Software seminar run over the weekend. The distributors of this product, CR Kennedy informed us yesterday, that the wise men from NiK's head office in the US would be in Perth next week and they too would be running a seminar. So if you are interested in the NIK Software suite & HDR, then this one's for you.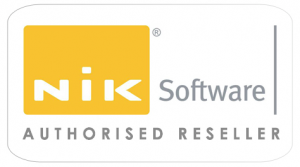 NiK SOFTWARE SEMINAR: Tuesday 16th November
Where: Oxford Hotel – 368 Oxford st, Leederville
When: 10am till 2 pm
Presented by Victor Ha and Mornee Sherry (Nik USA), this FREE presentation, will demonstrate the latest super HDR software and show the features of the full NiK software collection. If you ever wanted to get the best from your digital files, come along to this overview of this amazing software collection. Did we mention that it was Free and there may be some specials on the software on the day.
While this is not a Team Digital event, the good people at CR Kennedy have asked us to confirm numbers for catering purposes, so if you would like to come along, please contact Jenny on 0893283377 or register using the form below.
Hopefully see you there
[contact-form-7 404 "Not Found"]