The whole point of the iPad's iOS interface is that you can control it with a finger : but what if you want to paint, draw, write or just improve your typing speed?
The AluPen is a chunky aluminium stick, shaped like a thick pencil.A rubber core runs through it to add some heft, and the tip is a squishy rubber bobble.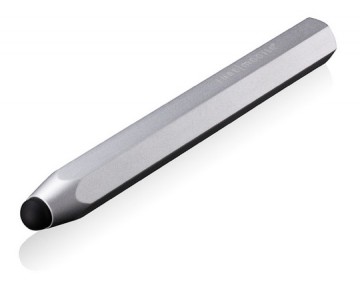 The hexagonal cross-section keeps it from rolling away, and the thickness makes it comfortable to hold.
Unlike other rubber-tipped styluses, which can stick to the iPad's glass, the AluPen's tip glides across the screen, and the fat bubbled shape lets you press without the metal touching it, a problem with foam-tipped styluses.
Available in 4 vibrant colours, come & get one at Team Digital today.