The New Fuji X-100 has a number of great accessories listed below. Including a traditional leather case which adds to the retro feel even more.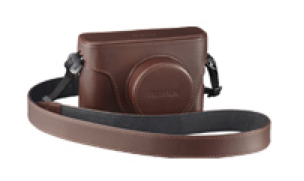 Leather case LC-X100
$ 99.00
Lens hood LH-X100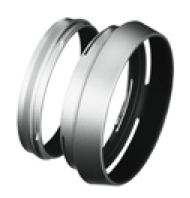 $ 119.00
the LH-X100 comes complete with AR x-100 adapter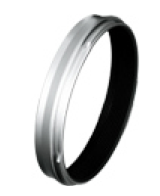 Adapter ring AR-X100
Our understanding is that this adapter converts to standard 49mm thread
$ 52.00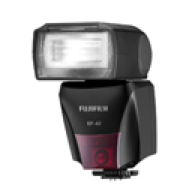 Shoe Mount Flash EF-42
We dont any specs on this yet but we expect it will be a
guide no of 42 as the name suggests.
$ 399.00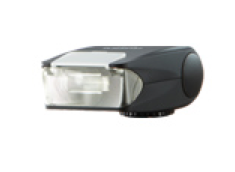 Shoe Mount Flash EF-20
Again not alot of spec perhaps guide no 20 compact flash
$ 199.00
There is also spare batteries NP-95 $69.00
If we arent mistaken the X-100 looks like it takes a screw in cable release we'll have to confirm that