Bhutan Capturing the Secrets Within 14 Day Photographic Tour.
November 5th to 18th
Rob Van Koesveld is running this exciting tour, where you experience the secrets within Bhutan.

Featuring
Spending time at the Tango Monastery meet the monks and talk to them about there life. Meet up with some local families, giving some great opportunities to take that once in a life time image.
Visit Tshangkha again this a chance to spend time with the villagers learn about there lives, visit there homes for an intimate experience. Also visit local Buddhist temple.
The time of the tour couldn't be better because the Jampa Khakang Festival. You will have some great opportunities to capture the colour of this amazing festival
And if you are into a bit of trek the Bumdra Trek will open your eyes to some amazing landscapes and vistas. This experience will leave with a lasting impression not to mention the amazing photographic opportunities high above the clouds.
This tour has something for everyone no matter what photographic genre you into. Rob will coach technique and Vision while Libby will help you develop a narrative.
For more detail click here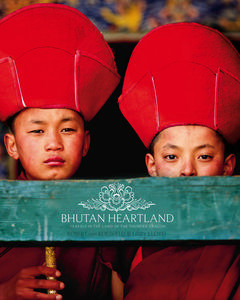 If you are interested in looking at images from Bhutan Rob also has a book out "Bhutan Heartland" which is simply stunning and very moving.
We even have the books for sale at $ 59.95