The new Eizo SX2762W complements the Flexscan range beautifully. With a resolution of 2560 x 1440, it gives you plenty of room to spread out your windows and pallets.. The SX2762W has a wide gamut and €œDUE €, which guarantees brightness and colour consistency over the whole screen. It also has a unique feature called €œPresence Sensor € — ask us about that one.
Priced at just under $2600.00 inc gst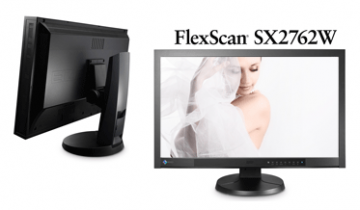 CG243 and CG245 monitors will accept an HDMI video signal from the enclosed cameras (via HDMI to DVI cable). This means our customers will be able to preview their images (DSLR Live Preview) without the aid of a computer. This would be useful on photo shoots. If you already own 243 or 245 and find this feature handy, we will have a firmware update available for your monitor .
We will have full details on the new CG275W soon, this is a 27″ LCD monitor with in-built sensor.