At Team Digital we were happy to hear that David's free version of his iPhone Puzzle Game Tri-me Lite was recently released on Apple's iTunes App Store and is available to download worldwide.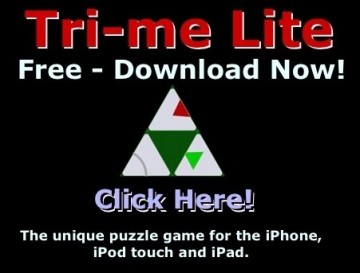 If you like puzzles and want to keep your brain cells exercised then Tri-me Lite might be for you. If you like it give it a rave review, or even better download the full version to get over forty levels of puzzling mayhem.
Enough reading, if you like to puzzle download it now!