We mentioned on the blog some time ago that we were getting a series of GrafiLite viewing systems in. The first shipment sold out within a few days, we've now had a new shipment arrive. There are two systems in the GrafiLite range, the GrafiLite and Mode. The GrafiLite is the smaller of the two, the Mode is a stylish lamp that would be suitable for a home or studio.
Why do you need a GrafiLite ?
Because artificial lighting can distort your colour perception, the best way to assess prints or proofs is in natural daylight — but of course, that isn't available 24 hours a day. The GrafiLite range offers a choice of convenient ways to recreate these conditions whenever and wherever you need them.
Weve been testing both systems for a few weeks now and we have to say we are very happy with the results.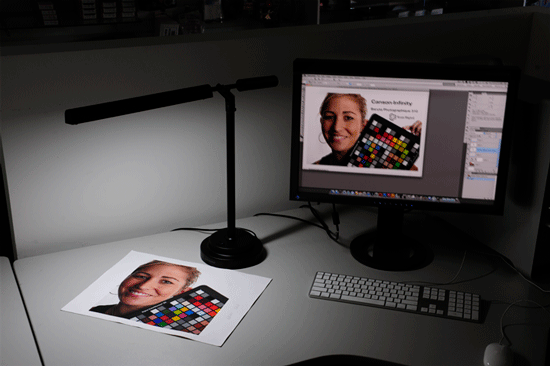 GrafiLite Mode is stylish lamp that would fit in to a studio environment. There is a little assembling to do when you first get the Mode. Then its a simply a matter of flicking the switch on the base of the stand and the bulb tube has an illumination life of up to 10,000 hours and an illumination brightness of 2000 Lux. And at $ 260.00 inc gst it is a very low cost print viewing system.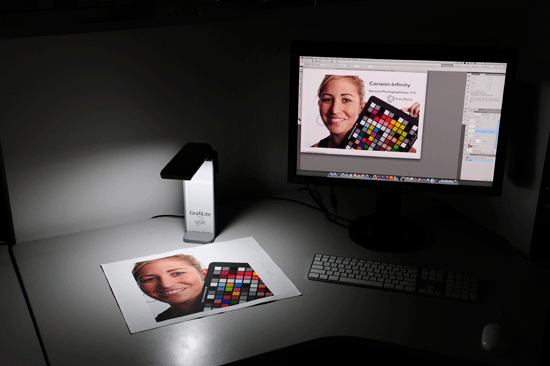 GrafiLite is very compact model, that has a coverage of just over A4. Perfect for a home user that want that little bit more control when it comes to print assessment. At $ 135.00 these are an economic solution .
Error: Contact form not found.