For those of you not familiar with iTeasers , these are short informal presentations on IT technologies, designed to keep you up to date with the latest and greatest. This month we cover Wacom tablets and Drobo data storage solutions.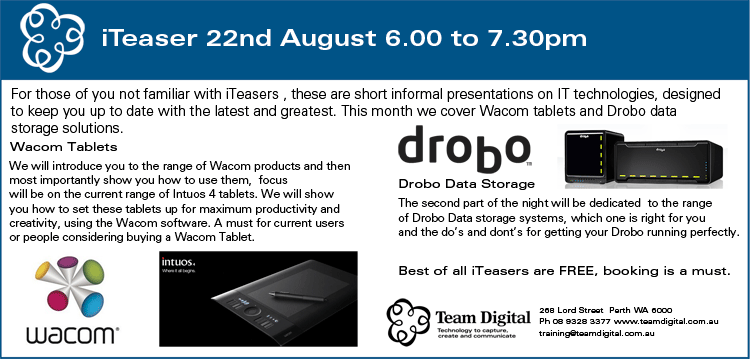 Wacom Tablets
We will introduce you to the range of Wacom products and then most importantly show you how to use them, focus
will be on the current range of Intuos 4 tablets. We will show you how to set these tablets up for maximum productivity and creativity, using the Wacom software. A must for current users or people considering buying a Wacom Tablet.
Drobo Data Storage
The second part of the night will be dedicated to the range of Drobo Data storage systems, which one is right for you and the do's and dont's for getting your Drobo running perfectly.
Error: Contact form not found.