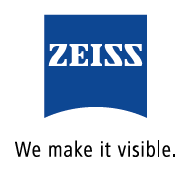 Team Digital have stocked Zeiss lenses for some time now. We are really impressed with the results from these pieces of glass. And a lot of our customers are saying the exact same thing. If you think that you aren't getting the most out of your DSLR then the chances are that Zeiss optics can help. We have also added the Zeiss Planar 50mm f1.4 Canon mount into our range of rental equipment. We will be conducting tests on a number of the lenses so you can see a comparison between your Nikon or Canon and the new Zeiss lenses – we know you will be impressed. Perhaps you might want to take one for a test drive?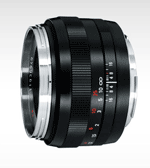 The 50mm F1.4 Planar is a bright and compact standard lens has a precise manual focusing mechanism and large rotation angle for precise control. The Planar T 1,4/50 is designed for medium and longer distances and provides high-performance wide open, which only improves as the lens is stopped down. The lens construction controls flare and ghosting artifacts, resulting in a brilliant image with excellent contrast and natural colour rendition.
Quality doesnt necessary cost more, with the Planar 50mm F1.4 coming in at $ 920.00 incl GST.
Come in to see the range and get a great price on Zeiss at the same time.