The first Golden Shopping Trolley Awards were held at Team Digital last night, It was a great night of photography. If you weren't able to attend last night don't panic the 30 finalist will be on display for the next month at the Team Digital. For those of you who did get along we hope you had a great night.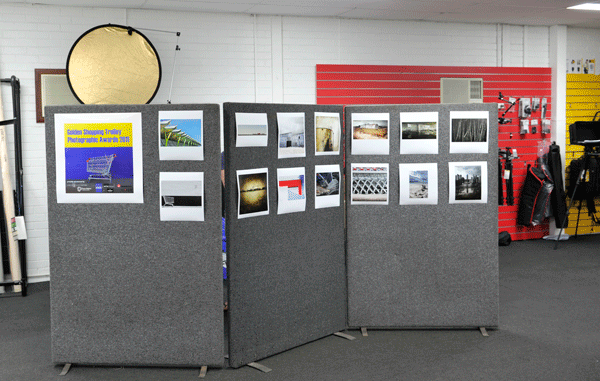 At this point we'd like to thank a few people. Firstly Christian Fletcher for all his help with developing the Shopping Trolley concept and being a great shopping trolley handler ( Judge ). Secondly Tony Hewitt who's enthusiasm towards the project was amazing from the very start. I know you'd all agree that we simply couldn't have got 2 better judges for an Urban Landscape competition. Love your work guys.
Thanks to Jo for doing all the running around for the catering. And everyone who helped out to keep everyone watered and feed during the course of the gala evening.
Competition aren't possible without sponsors and we have some of the best.
Epson
Manfrotto
Nik Software
Canson
Fujifilm
Our thanks to everyone involved for making it a great competition. Our special thanks go to everyone who entered and embraced the theme.
If anyone has any suggestion on how to improve the competition we'd love to hear it. talk to Ben or email ben@teamdigital.com.au.