Our good friend Paul Parin from Studio Red Dust is running a Photographic tour to India . This promises to be a once in a lifetime experience. If you ever wanted to see India there is no better way to do it :
CLASSIC COLOURS OF INDIA
PHOTOGRAPHY WORKSHOP — 8th APRIL 2012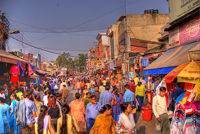 Join Paul Parin from Red Dust Studios on a photographic journey through India's most stunning and rugged landscapes to capture the region of Rajasthan at its best, bathed in colours only India can produce. Stay in ancient palaces along the way, whilst benefiting from the knowledge & skills of your photographic guide Paul Parin as you search for that perfect shot!
14 days: Delhi — Taj Mahal — Jaipur — Jodhpur — Khimsar — Kumbalgarh — Udaipur

For full details click here