Glen Cowans has updated his video kit and now has his previous kit for sale. Contact Glen direct at
Glen Cowans' Studio at the Roundhouse.
9 Captains Lane, Arthur Head, Fremantle Western Australia
W: www.glencowans.com
E: glen@glencowans.com
P: (61)(8) 9433 6617
Stingray HD underwater housing with monitor back, universally suitable for a range of Sony Camcorders.
Fathom 90 Wide angle zoom through lens (awesome piece of glass, wide angle to full macro, value just for the lens $1999 new)
Sony SR 11 Hi Def video camera.
Sony WA lens (above water)
3 batteries for camcorder
Plus all standard accessories, leads and software with camcorder
Plus Corel Video Studio Pro x2 editing software.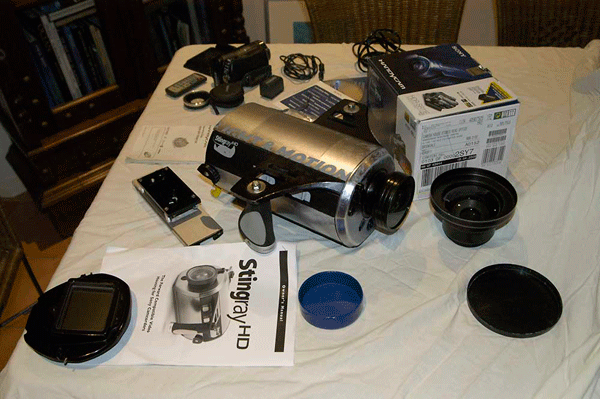 This unit has never been flooded and has proved robust and quite successful for us.
Happy to show video footage that has already been taken with the unit.