Canon EOS C300 Announced

We spent the morning watching a very exciting launch: the Canon New Cinema EOS system. Whilst we have seen a lot of launches in recent years, this could be the most significant to date, insofar as it's not just an update on their (very successful) EOS camera brand, but the development of a whole new market for the Canon EOS system brand.
Whilst this hasn't been confirmed by Canon Australia yet, we believe that the new system will be available in Australia in January 2012. Pricing has not been confirmed yet.
Included in the launch of the EOS C300 Video Camera are a number of new lenses, including:
CN 24mm
CN 50mm
CN 85mm
CN 14.55-60mm
CN 30-300mm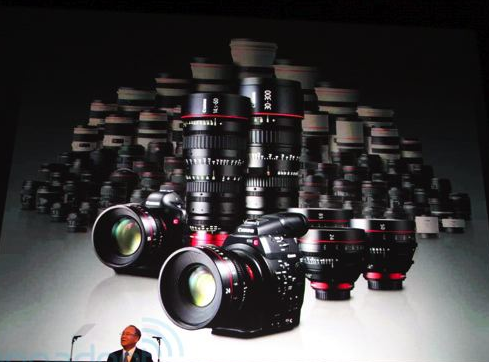 Specifications include:
Canon Super 35 Sized CMOS Sensor
9.84-megapixel sensor (8.29-megapixel effective)
4K Resolution
Frame rates of 23.98, 24, 25, 29.97, and 50fps
ISO 320 to 20,000
Two lens mount options Canon EF and PL Mount
Dual CF Card slots that can 160min of footage on a 64Gb card.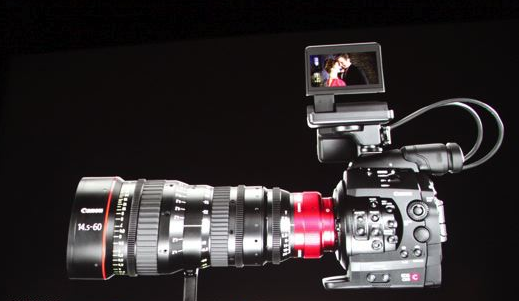 Stay tuned for more information!