RODE announces the VideoMic HD – The World's First Digital Recorder Video Microphone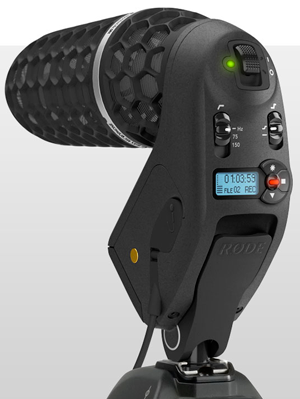 RODE Microphones is extremely proud to announce the VideoMic HD, a high-fidelity, precision RF bias shotgun microphone with integrated digital recording, designed for use with DSLR and large-sensor video cameras.
The VideoMic HD's audio DNA is directly inherited from RODE's flagship NTG3 professional shotgun microphone. Incorporating the same capsule and sharing much of the electronic design of the NTG3, the VideoMic HD is a true condenser super-cardioid shotgun microphone with RF bias technology. This makes it virtually immune to RF interference and condensation that can cause other condenser microphones to fail.
Continuing its history of innovation and 'industry-firsts' RODE has incorporated a high quality digital recorder into the body of the VideoMic HD. This completely removes the requirement for a separate audio recorder, while still also providing throughput of the audio signal to the camera for a superior reference audio track.
File storage is via microSD card and a microUSB port is supplied for convenient file access and possible firmware updates.
An integrated headphone jack with level control allows users to monitor their recording in real-time, while a high contrast LCD display on the rear of the microphone provides visual metering as well as basic recording control.