The Answer is extremely committed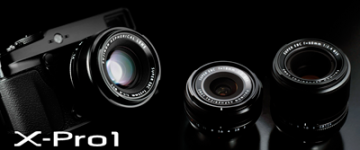 On top of the 3 lens already released there is to be another 6 released over the next two years. So the X-mount system will have a total of nine lenses.
Hopefully this year we will see a wide-angle in the form of 14mm F2.8 ( 35mm terms 21mm)
There is also plans for a number of zooms
18-72mm
72-200mm
12-24mm
More than likely all of these will have image stabilization.
We are also hoping to see a 28mm and a 23mm over that time as well.
And we would expect to see more X-mount cameras over that period. Bring on the X-Pro1
We can't wait.