Whilst we haven't had a chance to test these new offerings from Datacolor yet, the specs look very impressive :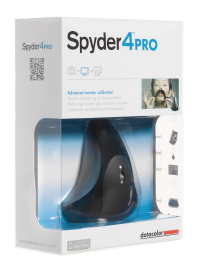 Spyder4Pro – Show the world your true colors
Spyder4Elite features a patented, full-spectrum 7-color sensor that can accurately characterize a variety of wide gamut and normal displays. Spyder4Elite software lets you use the same sensor to calibrate your monitor, laptop computer, iPad, iPhone and projector.
On average, accuracy and precision are improved by 26% and 19% respectively.
Stock arriving in January you can also preorder