There is so much happening at FotoFreo this year so over the next month we will doing special posts to try and cover it all. We will also be doing regular FF2012 updates on the Team Digital Facebook Page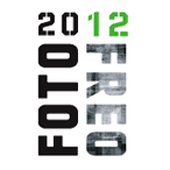 Heres a brief summary
The Festival Programme consists of a number of parts and these include:
The Core Exhibition Programme, that is exhibitions specifically produced for the Festival.
Open Exhibition Programme, the exhibitions submitted for consideration and selected to be included in the general exhibition programme. This was previously referred to as The Fringe.
Incite Conversations, the speaking programme, which includes floor talks, panel discussions and presentations.
Special Festival Events, usually one or infrequent events.
Projections, audio visual projections.
Magnum Workshops.
FotoFreo Workshops.
Sponsors Events, exhibitions and workshops.
Satellite Events, exhibitions, workshops or events undertaken by unrelated third parties, which are appropriate for inclusion in the Festival.
This year FF2012 has a amazing line up of presenters for the workshop program want to know more just go to FotoFreo Workshops
If you want to kept up to date on FF2012 then you can subscribe to the there newsletter just click here for information