Team Digital and Canson have got together to bring this great promotion to you.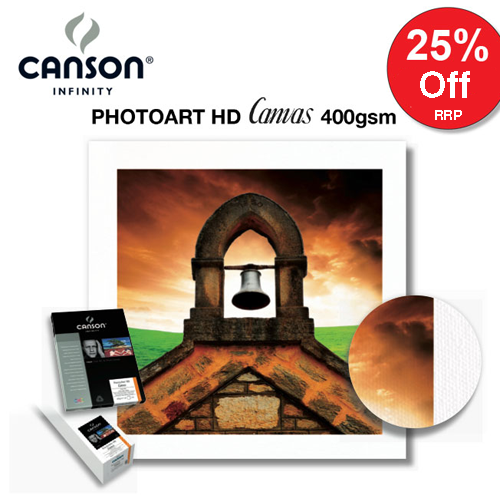 25% off Canson HD Canvas
Set your expectations higher and witness some of the punchiest colours and deepest blacks to be seen on canvas.
Canson PhotoArt Canvas faithfully reproduces commercial, landscape and fine art images due to its bright white coating, extremely high colour gamut and an amazing dmax. Created with high flexiblity, this canvas will resist cracking , is water resistant and designed to meet the demanding archival standards of museums, galleries and libraries.
17″ x 12.2m normally $176.00 now $ 129.00
24″ x 12.2m normally $225.00 now $169.00
44″ x 12.2m normally $400.00 now $299.00
Team Digital has profiles available, and if we don't have one to suite your printer we'll write you a custom profile.