Team Digital is very excited about the latest addition to our hire fleet. The Phase One IQ140.
You too can share our excitement when you have a "must be the best" photo shoot as Amac and Wise has below: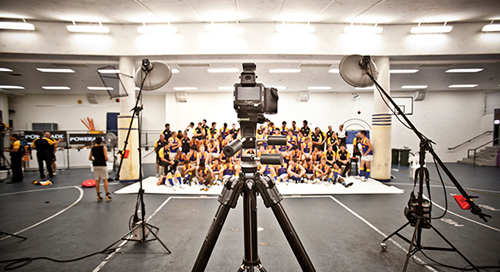 Steve Wise and Alan McDonald from well known photographic studio Amac and Wise Photography know their photography and the many awards they have won are a testament to that. Little surprise that the West Coast Eagles, a club known for its pursuit of excellence, should select Steve and Alan to capture the images for their annual players Team Poster.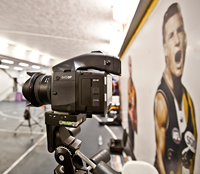 Steve and Al knew that for this assignment only the best would do and instinctively turned to the Phase One IQ140. With 40 megapixels on a large sensor and a 240mb output file, the results were always going to exceed anything that they could produce with a DSLR. According to Steve the IQ140 was a delight to use with its iPhone like touch screen making navigating through the menu a breeze. Advanced touch controls for zooming and swiping simplified the process and the large 3.2 € Retina-type LCD enabled the client to preview images throughout the shoot.
The assignment was by all accounts a great success with the client being delighted with the images.
If you want to check out what else Steve and Al do, here a link to there website
This technology is readily available to everyone and can be hired from Team Digital with or without the services of a skilled operator with many years of Phase One hardware & software experience. If your need is likely to be ongoing, then perhaps you should pop in and talk to Trevor about our purchase options. You may be surprised at the impact that Phase One technology can have on your business.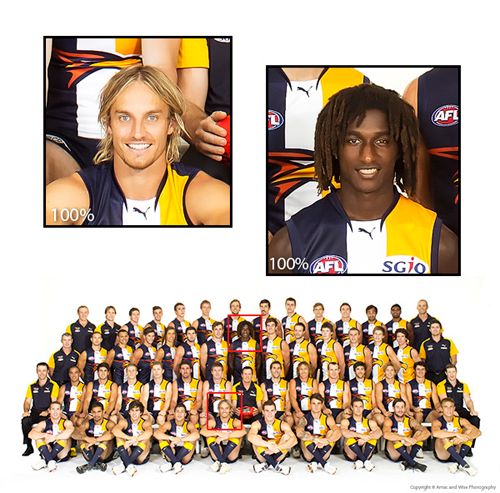 The Phase One IQ140 Digital Back mounted on the 645DF Body boasts a 1/1600th of a second flash sync when used with any of the Schneider leaf shutter lenses. Along with this, it will take any Mamiya 645AF mount lens, both in leaf and non leaf shutter format.It also has a 12.5 stop exposure range which compared to DSLR which is at best 7 stop.
We have the Phase IQ140, the 645DF Body and the Schneider 80mm f2.8 in hire, along with the Schneider 110 f2.8 LS lens, Mamiya 35mm f3.5 (non LS) and the Mamiya 150mm f3.5 (also non LS).
Make that next photo shoot stand out from the rest, come talk to us about the hire of the IQ 140 and check out the quality for yourself.