Put simply the EOS 60Da is tailor made just for Astrophotography.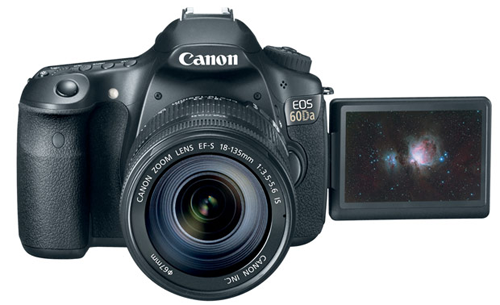 It's designed to ensure accurate depictions of the reddish hues when photographing diffuse nebulae in the nighttime sky with the increased sensitivity of hydrogen-alpha (Hα) lines (656nm). It is based on the Canon 60D body which has 18 Million pixel APS-C CMOS sensor, and DIGIC 4 processor.

More information to follow, stay tuned. If you would like information sent through to you, fill in the form below.
[contact-form-7 404 "Not Found"]