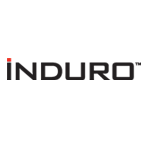 Along with the great range of tripods Induro offer they also offer some brilliant heads.
Induro BHL low profile ballheads provide support with exceptionally high load capacities. Oversized head lock knob with unique integrated lock limiter tension control, independent panning action lock and much more. Features an Arca-Swiss style quick release system with double safety lock and built-in bubble level for maximum flexibility.
These heads really pack a punch the smallest BHL1 can hold a load of up to 20kg

INDURO PHQ-Series Panheads offer a completely new concept in camera positioning with Quintaxially adjustable movements. Providing dual tilt, base and top plate rotation, and an Arca-Swiss style quick release system, this head offers photographers full repeatable indexing on five axes for maximum control and flexibility. Unique folding control handles make packing and transport easy. Ideal for studio and on-location shoots plus extended panoramic, QTVR, spherical and 3D photography. Each Panhead includes a matching Arca-Swiss compatible Quick Release Plate.
Put simply this is the best three way head on the market. Check it out for your self
Heres a little to show you exactly how versatile this head is.