Team Digital hosted a seminar with Ric Creaser this month. Ric spoke about all things DSLR audio. So if there is anything you want to know about Rode microphones Team has you covered from the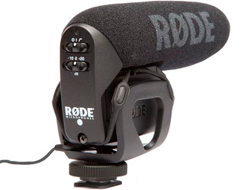 VideoMic Pro: is a true shotgun microphone designed for use with camcorders, DSLR cameras and portable audio recorders as a source of primary and reference audio.
This is what people in the know are saying about the VideoMic Pro
"From my first time using the RODE VideoMic I was really impressed, it immediately became my on camera DSLR microphone of choice. Not any more, I am now using something that's even better. The new VideoMic Pro! It has taken what was good about the VideoMic and improved it in all areas. Size, features, suspension and most importantly the sound quality are hugely improved. This is a must have for any DSLR video shooters!"
– Philip Bloom – Filmmaker, Director, Cinematographer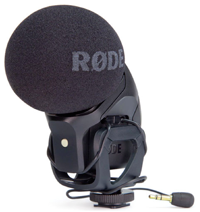 Stereo Videomic: the new Stereo VideoMic Pro provides a high quality stereo option for videographers, and is ideal for recording music, and the atmospheric ambience essential in building a realistic audio scene.
This is what people in the know are saying about the Stereo VideoMic Pro
"RODE have once again given us an excellent new DSLR mic this time in the cuter than a button Rode Stereo Mic Pro. Super sound, crazily compact design. This is a massive improvement on the original Stereo VideoMic. Another winner from the boys in Australia!"
– Philip Bloom
Bring in your DSLR in and we'll show how to get the best sound using Rode mics. Did we also mention that Rode is an Australian company doing great thing internationally, and RODE Microphones' industry leading 10 year warranty
Plus if you buy a Rode mic from Team Digital, for limited time you will receive a free Rode pack with all sorts of Rode goodies in it valued at over $ 50.00.