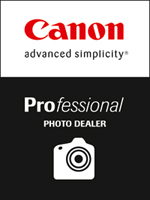 Now we've had a play with the Canon EOS 1DX we can safely say Canon is on a winner. The improvement in the focus engine are great and its low light performance ( High ISO ) is very impressive.
We are in the process of putting all the cameras through a comparison shoot we will have the result within the next few weeks.
Weve been looking at way to make it easy for you to get into the EOS 1DX, through finance we get you into one of these for as little as $65.00 per week. Conditions apply talk to one of our staff about the details.
Heres some comments from our good friend Rick Syme about his Canon EOS1DX
The first and most obvious improvement between the 1Dx and previous models is the auto focusing. Using the AF button (thumb) in conjunction with 'servo focus', subjects moving erratically towards or away from the camera are caught in perfect focus in pretty well every frame. The 1Dx's auto focusing technology seems very smooth, fast and sure footed. Secondly, the reduction in high ISO sensor noise is very good. The sensor noise reduction is obvious but what may not be so obvious at first is the seemingly different type of noise : it 'seems' more film like and less objectionable. Thirdly, the 1Dx has a large buffer which is great when shooting hi-speed RAWS. Fourthly, the actual sensor (image) quality appears to be very good (in the limited conditions I've worked in so far). Finally, the camera build quality is superb and it's ergonomics are excellent!
Stay tuned for your full review.