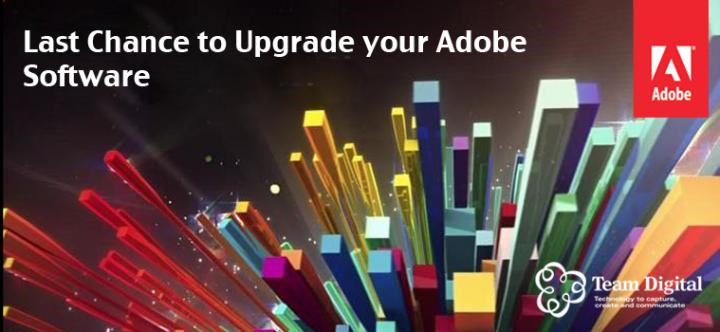 Under the new policy, any version earlier than CS5 will not be eligible for upgrade pricing. However, there is a special offer to owners of CS3 and CS4 individual products and suite editions that will give them a temporary upgrade path to CS6 until December 31, 2012. After that date, only customers on CS5 or CS5.5 will qualify for upgrade pricing to CS6.
In a nut shell, you won't be able to get an upgrade if you have software older than one version back. So if you don't upgrade you will be up for the full cost of the Adobe software. There is some great news though – the new upgrades are multi-platform. So if you have Windows version and you want to upgrade to a shiny new Apple, you will have no problems loading your new software on your Apple even if you have upgraded from a Windows version.
But wait there's more! Team Digital will also give you a $100.00 Adobe training voucher, which means that during 2013 you can attend one of the many Adobe training programs that Team Digital offer and get $100.00 off the cost ( conditions apply ).
Contact Team Digital to organise your Adobe upgrade and save.