Team Digital is now stocking the industry standard Zoom range of digital recorders. The zoom range of recorders allows us to record top quality audio for any DSLR video setup. Including the amazing Zoom H4n.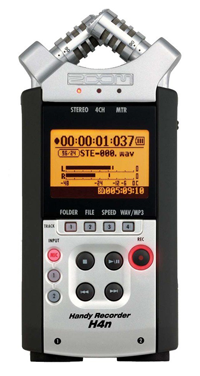 The Zoom H4n is one of the most popular digital recorders on the market. The Zoom H4N has a lot of features for those wanting  professional quality audio. Zoom H4n is particularly popular with DSLR video and filmmakers over other recorders because it features direct XLR mic input connectors with phantom power, it also records as many as four channels at once from both the built-in mics as well as from two external sources. Making the Zoom H4n the industries choice.
Come in the see it for yourself and while you are here check out the rest of the Zoom range.