Team Digital and Canon Australia  have put together this great offer on the amazing Canon 1DX.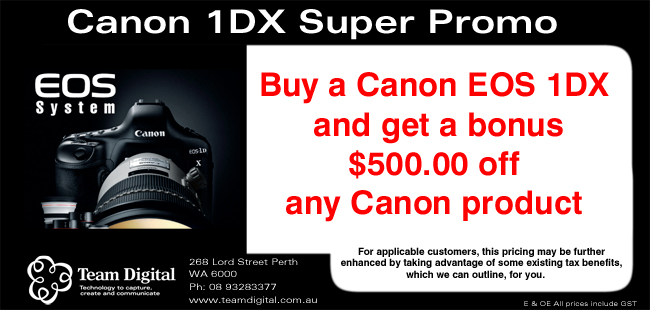 Buy a Canon EOS 1DX and get a of bonus $500.00 off any Canon product.
For applicable customers, this pricing may be further enhanced by taking advantage of some existing tax benefits, which we can outline, for you.