Canon Price Reduction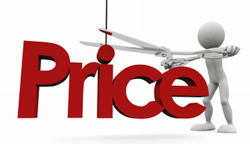 Team Digital has now reduced prices on most of the Canon DSLR and lens range. Let's take a look at some examples of what you could save when buying your Canon equipment at Team. All products have a 12-month Canon Australia warranty.
Canon EOS 1Dx only $7395.00 with a bonus $500.00 off any Canon product.
Canon EOS 5D Mk III was $3495.00 now $3199.00Â 
Canon EF24-70mm L f2.8 Series II now only $2345.00
Canon EF16-35mm L f2.8 Series II now only $1799.00
Canon EF70-200mm L f2.8 Series II now only $2550.00
These are just a few examples of the price reductions – come into Team and check out the rest.
Buy with confidence through Team Digital, we only supply genuine Canon Australia warranty products.
If you are unsure about whether your Canon camera or lens has warranty in Australia, here's a link to show you how to check:
https://www.teamdigital.com.au/2011/09/16/canon-australian-warranty/