Team Digital will be holding a seminar with Vicki Bell on the 18th of April. This is a must-see!
Vicki Bell is one of Australias most awarded photographers with National and Internationals awards. As a portrait photographer, Vicki Bell is honoured to document peoples lives through her vision and through her lens. Vicki's passion lies in immortalising the transient moments that people share.
At the Seminar
Vicki has combined her talents for Portrait and Fine Art photography to create some amazing images that will form the centrepiece of this seminar. On the day Vicki will challenge you to extend your imagination to create memories and moments that are yet to exist, as she takes you on a journey through the thought and creative processes of her Fine Art photography.
When: 10:00 to 12.00pm Thursday 18th April
Where: Central Tafe
25 Aberdeen Street Main Lecture Theatre
Cost: $39
To book email Ben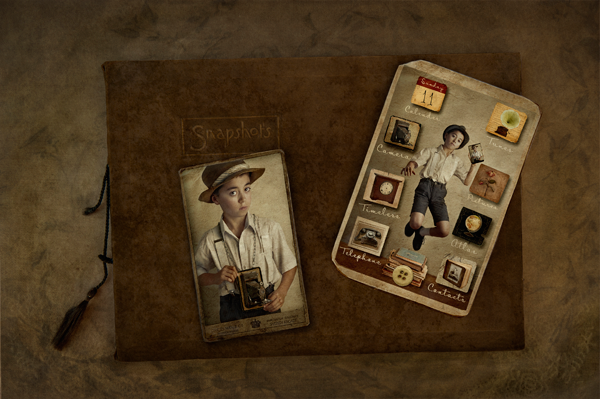 Here's little more about Vicki
Vicki began her career with a Bachelor Degree in Education (Art and Craft). This journey commenced with a dual passion in Portrait Photography and Fine Art Photography. The visual possibilities bought about by the digital age opened the door creatively for Vicki.
Vicki has since been rewarded with many accolades locally and internationally, including the AIPP 2011 Victorian Fine Art Photographer of the Year and 2010 Victorian Portrait Photographer of the Year.
"I am an artist in my heart and soul, in the way I see, think and feel. Photography is my vehicle and my craft that enables my imagery to present itself. The journey from concept to presentation has to be exceptional all the way. The final print is the platform or stage for my imagery to exist on, for all time and beyond my lifetime.
I have a love of childhood in all its imagination and I create memories that have never existed. I aim to present a delicate dreamscape with a harmony of tone, texture and colour. All these elements come together to gift a story that the viewer can personalise and interpret."
AWARDS
2012 AIPP Highest Scoring Print
2012 Awards of excellence WPPI
2011 AIPP Victorian Fine Art Photographer of the Year
2011 WPPI Second place winner Children's Portrait Category
2010 AIPP Victorian Portrait Photographer of the Year
2010 WPPI First place winner Glamour Portrait Category
2010 WPPI Third place winner Group Portrait Category
2010 WPPI Second & Third place winner Individual Portrait Category
2009 International Aperture Awards First Place Winner Portrait Category