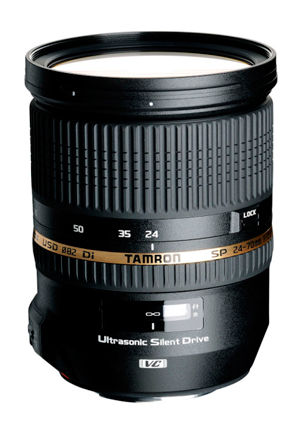 Team Digital will be stocking the new Pro series Tamron lenses – Starting 1st of July

We were persuaded to test the Tamron Pro series of lenses and we've got to say, we were very impressed with the build and the quality. The main lens we looked at was the Tamrom 24-70mm f2.8 VC (Vibration Compensation), which is the only lens in its class with this feature.
We put it through its paces and were delighted with the results. At a wide angle of 24mm it produced great results with minimal distortion; at f2.8 the border of the frame was very sharp, as well as having good overall sharpness. At the 70mm Tele end of the scale, it also gave superb results.
There is some great information from MFT charts, Vignetting and Chromatic Aberration (CA) on the web that support the results we found. This lens looks like being a real winner for Tamron & is well worth a look.

Pros of the Tamron 24-70mm f2.8
Good sharpness throughout the range.
Low distortion
Vibration Compensation system
Good value
Good build quality
Moisture resistant construction
Low distortion

Call into Team and have a test drive.