The Elinchrom RX One kit, delivering around twice the light output of the strongest speedlight, the new D-Lite RX One is the smallest, most robust mains flash unit, from Elinchrom. The versatility of the new D-Lite RX One remains in the total creative freedom of being able to use all the Elinchrom light shaping accessories. Used outside the studio, the D-Lite RX One is the perfect creative companion to an existing speedlight system, making use of the built-in Intelligent Slave Cell to offer perfect flash synchronisation.
Check out the Team TV review with Seng from Venture Photography

TEAM DIGITAL – TEAM TV – ELINCHROM RX1 & RX2 REVIEW from julian masters on Vimeo.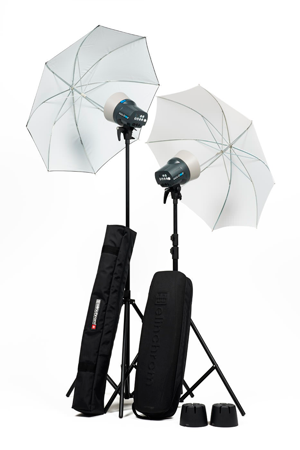 The kit consists of
2 – D-Lite RX ONE
1 – EL-Skyport Transmitter SPEED
2 – Umbrella Wide Reflector 90° 16 cm
1 – White Umbrella 85 cm
1 – Eco Translucent Umbrella 83 cm
1 – Tube Bag – Compacts
1 – Stand Set 2
1 – Synchron Cable PC-3.5 / 5 m
We had an opportunity to use the RX One at a  studio light demonstration, at Fremantle Camera Club and it worked a treat. The RX One will be another winner from Elinchrom, Its offer a really low cost introduction into studio lighting and the system can grow with you, as your skills develop. This is simply the best studio lighting kit weve seen. Excellent build, performance and price.
Did we mention it comes with a Elinchrom 2 year warranty.
All for just $ 585.00