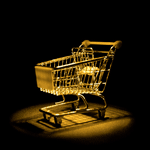 We would like welcome Eizo to the Golden Shopping Trolley Awards
Well here's the first of many announcements regarding "The Golden Shopping Trolly Awards". We are very pleased to announce one of our new sponsors Eizo, the best monitors money can buy, are putting up a shinny new Colour Edge CG246 monitor valued at over $2900.00.
Great to have Eizo on board.
Want to get some information on the Eizo CG246 click here