We are delighted to hear that WA's very own David Rennie has won ANZANG Nature Photographer of the Year. Congrats David love your work always have, great recognition for years of hard work and dedication.
David won with Near Miss, which shows a narrowly-avoided collision between an osprey and a spoonbill in Western Australia's Mandurah Wetlands, stood out among the 104 finalists in the competition. The judges said: "The photographer has captured a highly dramatic and very rare moment. There's an almost surreal quality to the image, both in the encounter that has been photographed and the strong contrast between the birds and moody sky. The photographer has brilliantly documented this encounter, using the black and white format to its best advantage."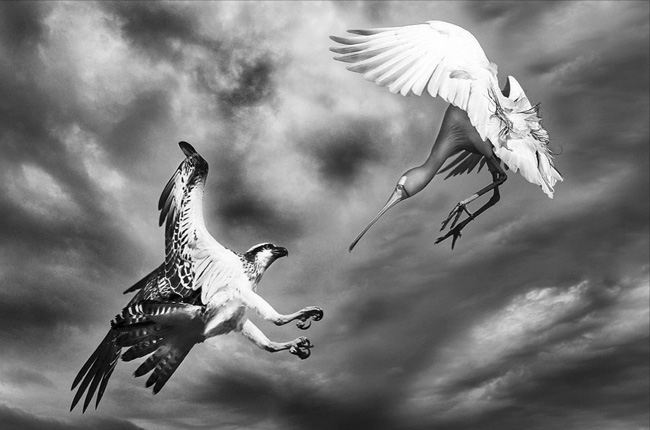 David Rennie is an experienced wildlife photographer who is also a previous winner of the ANZANG People's Choice Award. Mr Rennie has overcome many physical and mental challenges to produce work of the highest calibre. He says winning this prize is his greatest honour in his career to date: "Since its inception, I have considered ANZANG the pinnacle of what I do. To win it is like winning an Olympic Gold medal, or being named the Nobel Peace Prize winner – for me it means that much," he says.
Congrats again David
Want to find out more about ANZANG
Want to find out more about David Rennie