Tis the season for sweet summer savings. Whether you're looking for a gift for someone special or one for yourself, there's never been a better time to pick up a Canon Camera.
From 1 November 2013 till 31 January 2014, buy selected Canon cameras at Team Digital and you can score up to a $200 cashback.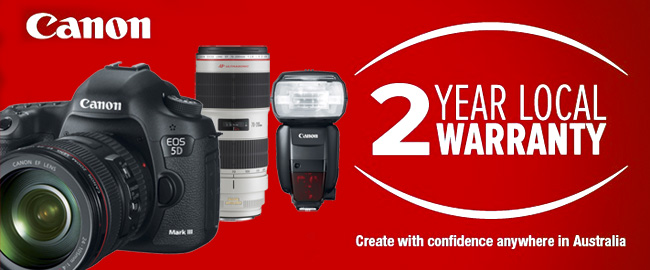 Also the Good people at Canon have announced there extended warranty.
Canon Manufacturer's Warranty
Purchase any Canon Cameras or Lenses from Team Digital and you will be  automatically covered by a 2 Year Canon Manufacturer's Warranty.
The best way to activate your warranty is to simply register your Canon product online at MyCanon and upload your purchase receipt. This will ensure your proof of purchase is kept safe and secure if you ever need to make a Manufacturer's Warranty claim.