Photographic Job opportunity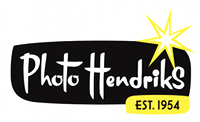 PHOTO HENDRIKS IS PERTH'S LARGEST EMPLOYER OF PHOTOGRAPHY GRADUATES
You've almost finished your studies for the year – so what are your plans now? Do you want to put those skills into practise? Do you want to kick start your career in the industry and learn a wide range of skills?
For 60 years Photo Hendriks has been one of Perth's leading photography companies. Every year for the past 11 years we have taken on Photography graduates – and in fact owner David Ryall is a TAFE graduate from 2002!
Now seeking Photographers for 2014
Photo Hendriks currently have Full Time and Casual positions open for 2014.
Our flexible work environment means that our photographers can work within the industry whilst still developing and working on their own projects.
If your goal is to work within the Photographic Industry then apply now for one of our limited graduate and student positions.
Please forward your resume and a brief covering letter to our HR Manager at careers@photohendriks.com.au