Pre-Loved Phase One lenses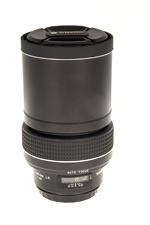 SCHNEIDER KREUZNACH 240 mm LS f/4.5 IF
Create stunning close-ups and capture distant subjects precisely!
The Schneider Kreuznach 240mm LS is the longest available telephoto lens for the Phase One 645DF camera. Whether you're shooting beauty, landscape, sports or wildlife, the 240LS offers both long lens performance and reach with exceptional performance close up. With a minimum focus distance of just over 170 cm / 5 ft it is an ideal lens for getting close to the subject. This opens the door for creativity with compression, shallow depth of field and high-speed flash-lighting techniques, pushing your creativity to the limit.
Schneider Kreuznach 240mm LS f4.5 AF  Replacement  $8995.00 inc GST
Sell $6800.00 inc GST with 7 months warranty
PHASE ONE 120 mm Digital AF f/4 Macro
For beauty, portraits and close-up macro work, this lens will deliver amazing results. The limiter feature ensures fast auto focus in the relevant focus range, whether working with close-ups or at further distances.
Phase One Digital 120mm f4.0 AF Replacement  $5750.00 inc GST
Sell $4500.00 inc GST with 29 months warranty.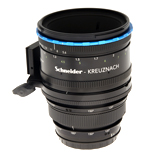 SCHNEIDER-KREUZNACH 120 mm TS f/5.6 Aspherical
TS 120 mm f/5.6 This lens delivers large format lens quality and capability combined with medium format convenience. Perfect for studio product shots or for creating stunning images with special focus areas.
Schneider Kreuznach 120 mm MF TS f5.6 Replacement  $7750.00 inc GST
Sell $5400.00 inc GST with 7 months warranty