Some of you may not be aware that as of the 1st of September 2011 Canon have a region limited warranty, not only on their cameras but also on their lenses, speedlites and binoculars. This now means that if you do purchase a Canon lens from a grey importer, then that lens will have to be returned to the country of purchase for any warranty repairs.
The best way to check if your Canon equipment is covered by a Canon Australia warranty, is to make sure the section in the red box (shown below) is on your warranty card. If its not then you won't qualify for any extended warranty's or Australian run Cashback promotions.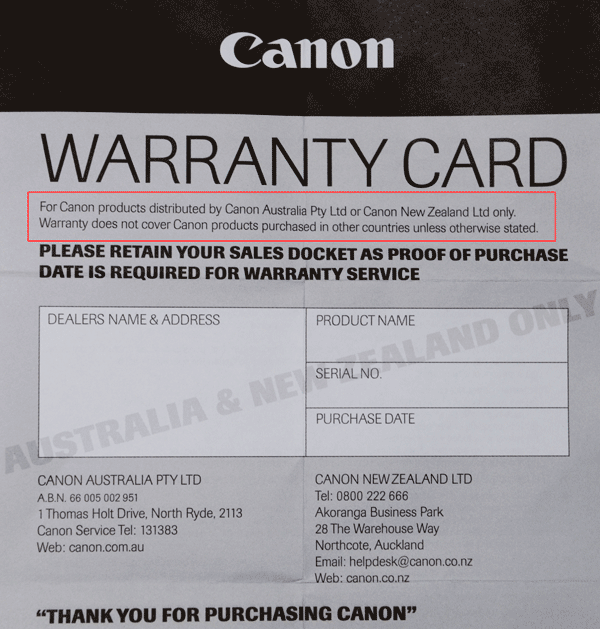 Team Digital have always supported the local industry and will continue to do so.