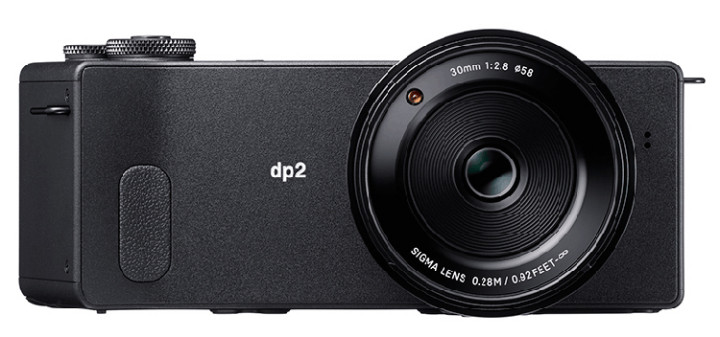 Fixed 30mm 2.8 Lens specifically designed for

sensor

Newly designed Foveon sensor with 30% resolution gain from Merrill generation
Improved optics, ISO performance, image processing and design
Redesigned in every aspect, including the sensor, engine, lens and body, the dp Quattro Compact Camera series embodies Sigma's philosophy of creating cameras that produce works of art.
The dp2 is the first camera in the new Quattro series to be released, with a dp1 and dp3 Quattro to follow. The dp2 is stocked with a fixed 30mm 2.8 standard lens designed specifically and lined up perfectly with its new Foveon X3 Quattro sensor to create exceptional images. Renowned for unmatched image quality, the Foveon image sensor is Sigma's proprietary technology which captures transmitted light in a vertical 3 layer sensor with dedicated layers to Red, Green and Blue.
The only one of its kind, the Foveon sensor produces full bodied images, rich in tone, gradation, and texture with a 3D feel to them. The new Foveon X3 Quattro offers an even higher level of image purity with an increase in resolution to the previous Foveon sensor, sure to bring about new experiences in your photography.  The dp2 Quattro was designed and created for true artistic endeavors and also touts improved processing speed, autofocus performance and better high ISO capabilities than its Merrill predecessors.

We will have a lot more to say about the Sigma Quattro shortly so stay tuned.