Wacom have gone mad, dropping the price on the amazing Cintiq 24HD Touch by $1000 yes that's $1000 ! now selling for $ 3600.
Enjoy the immersive experience of creating directly on a high-definition display with Wacom's finest pressure-sensitive pen. This industry-leading pen display was designed to meet the needs of creative professionals.
Work freely, with full flexibility.
The ergonomically designed, counterweighted stand allows you to quickly and effortlessly adjust the incline and height of the display to your favorite working position. You can even position it to hang over the edge of your desk, so it floats just above your knees.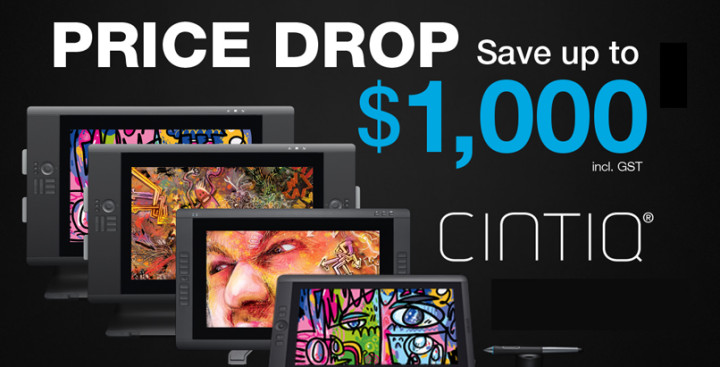 Can't afford a Wacom Cintiq 24HD Touch think again