Lastolite has extended the inspirational range of Urban backgrounds to now offer even more options to photographers looking to create the outdoor look in any location. Each reversible background has a unique urban feel and can quickly add a new dimension to any portrait shoot. The collapsible backgrounds are portable and quick to set up; offering the ultimate solution to today's busy photographers.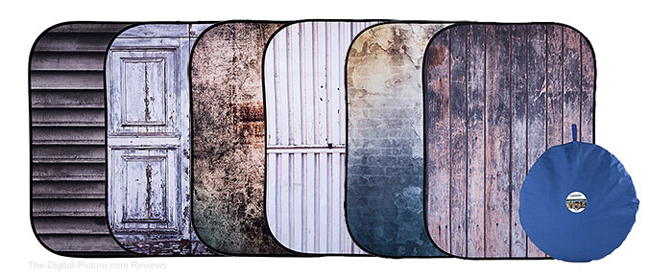 And for the month August Team Digital have the range of Urban backgrounds  on special !
Normally $365.00 for August only $290.00 inc gst 
The perfect way to hang your urban background is the new Magnetic Background Support.
Normally $135.00 for August only $110.00 inc gst
Lastolite has developed an innovative Magnetic Background Support which enables photographers to quickly and easily attach any collapsible backgrounds with a steel rim to a traditional lighting stand.

Instant Connection
Reliable magnetic connectors grip the background in two positions, eliminating yaw and increasing stability.
Universal Fit
The support is designed to fit industry standard 5/8 spigot connector, making it compatible with most traditional lighting stands.
Easy Operation
The background can be attached to the support at a comfortable height. It is also quick and easy to switch backgrounds; simply pull one off and snap another on.
Heres the Lastolite Urban Backgound in action