Colour peace of mind with Team Digital and Eizo
Can't afford a professional editing monitor, think again with the Eizo CS-240 24".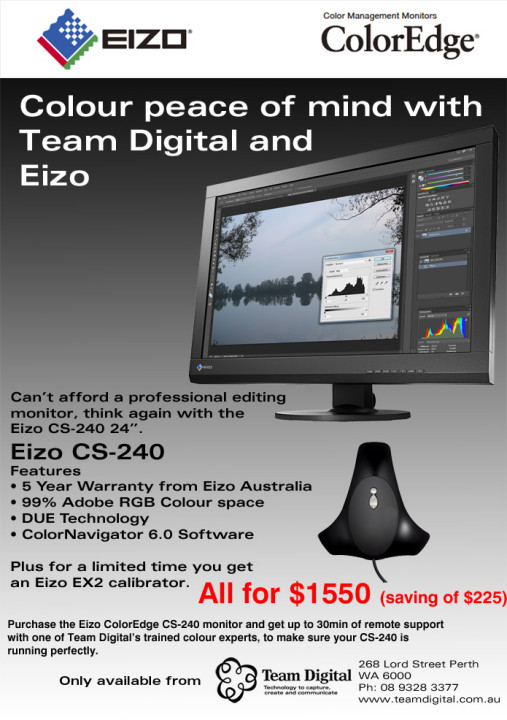 Eizo CS-240
Features
• 5 Year Warranty from Eizo Australia
• 99% Adobe RGB Colour space
• DUE Technology
• ColorNavigator 6.0 Software
Plus for a limited time you get an Eizo EX2 calibrator.
Purchase the Eizo ColorEdge CS-240 monitor and get up to 30min of remote support with one of Team Digital's trained colour experts, to make sure your CS-240 is running perfectly.
Here's a little video to show you the importance of using a good photo editing monitor. We couldnt agree more, the monitor is one of ,if not the most important item in your editing workflow. Come into Teams Eizo touch centre and we can show you what its all about.