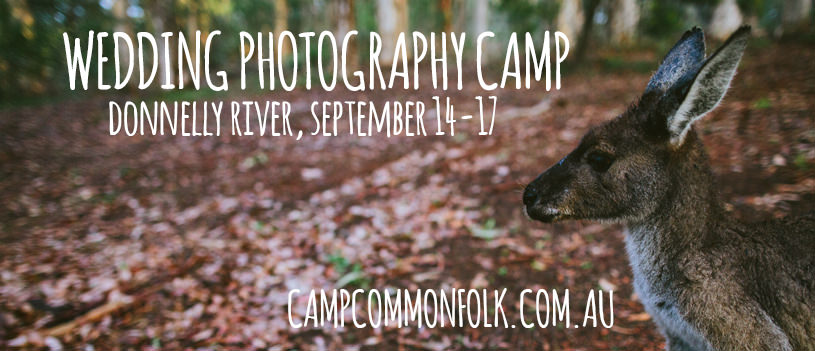 What's it all about?
Camp Common Folk. It's a community of like-minded, creative, common individuals who like hanging out, talking shop and understanding (well, trying to understand) the business of wedding photography (and who don't mind roasting some marshmallows at night). The raddest of wedding togs who know how to have a damn good time. It's a challenge. Photowalks, creative and technical experimenting, campfire D+M sessions, flash parties, and general creative awesomeness. And speakers: totally inspirational speakers giving tangible advice and challenging you creatively.

It's a lot of things. Mostly, we want people to connect with other peeps, take away (and give!) tips and ideas that they can apply for how to better their photography and businesses. This isn't some 'get in touch with your inner self' camp – this is a wedding photographers camp.

By wedding photographers. For wedding photographers.