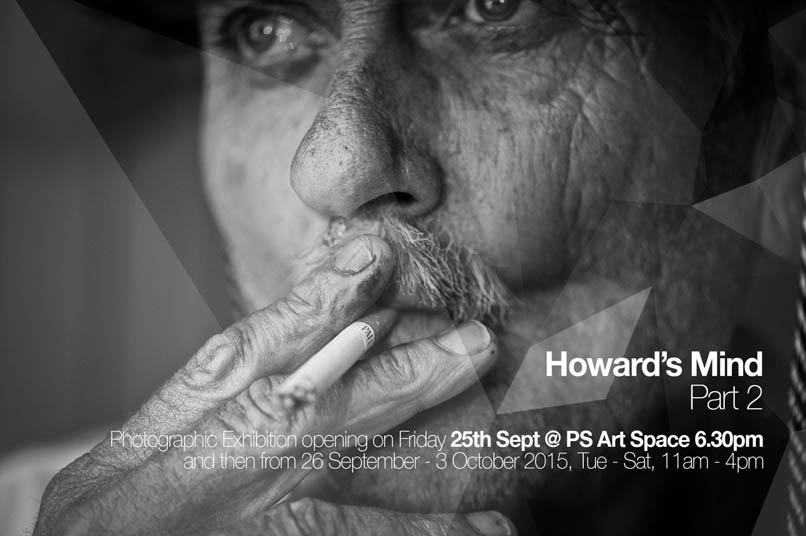 Our good friend Julian Masters is having an exhibition "Howards Mind: Part 2" .
Opening Night is Friday 25th September at 6.30pm
Located at the PS Art Space – 22 Pakenham Street, Fremantle, WA 6160
WA based photographer Julian Masters has been focusing his work on a select few homeless and unique characters associated with the urban confines of Perth for over two decades. He has gained an intimate insight into their everyday life and has carefully crafted an honest, and at times confronting portrait of these personalities. Besides celebrating an often forgotten part of the population by modern life, Masters brings a visceral and raw quality to his image making by negotiating the subject through scale and distance. For his new exhibition Howard's Mind he will develop a new body of work in response to PS Art Space's architectural configuration, and present a select works from the last ten years.
All works are printed directly onto building and recycled products for the texture and connection to the homeless needs of the city. David from 'The Big Issue' features in the exhibition and will be selling copies of the magazine on opening night.
Exhibition runs from
26 September – 3 October 2015
Tuesday – Saturday
11am – 4pm