Our good friends at Terrace Art Framers have just ordered a shiny new Epson printer and they need to make room for it, so they are looking at selling their existing range of printers.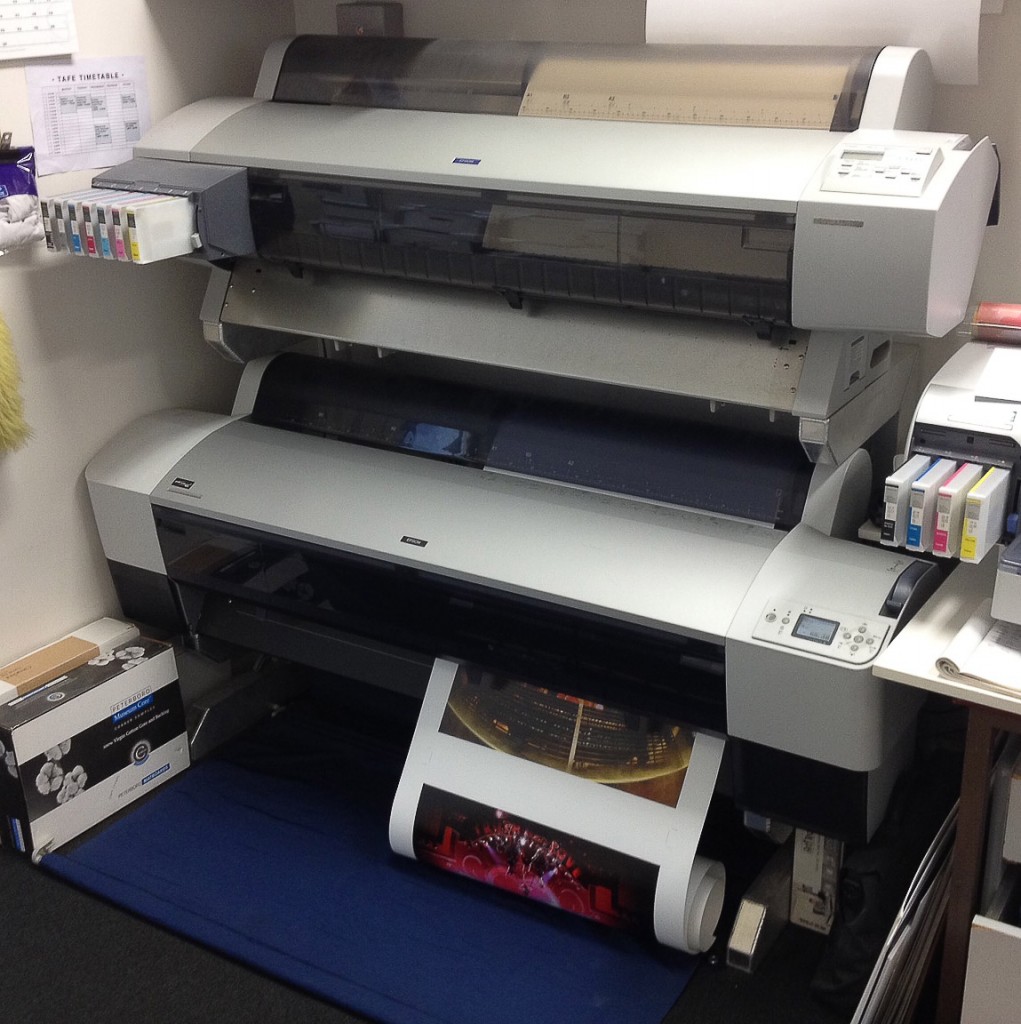 If you've been thinking of entering the printing market but were scared off by the outlay for new printers, then maybe this is of interest to you. Terrace Art Framers have three second-hand Epson printers for sale. The 9600 and 9800 are piggy-backed on a custom made frame. The 9600 has a Matt Black cartridge and is set to print on canvas and art paper. The 9800 has a Photo Black cartridge and is set to print on photo paper. They can both print on roll paper up to 44" wide.
The Epson 4800 is a great printer for smaller jobs. It takes 17" roll paper as well as cassette fed standard size paper. It can also be turned into a dye sublimation printer if you are interested in going down that path.
The 9600 and 9800 are $3000 for both. This includes not only the custom-made stand but the original individual stands if you want to split them up; and a take-up spool for the 9800 ($1000 value). There are six media spools for ease of swapping.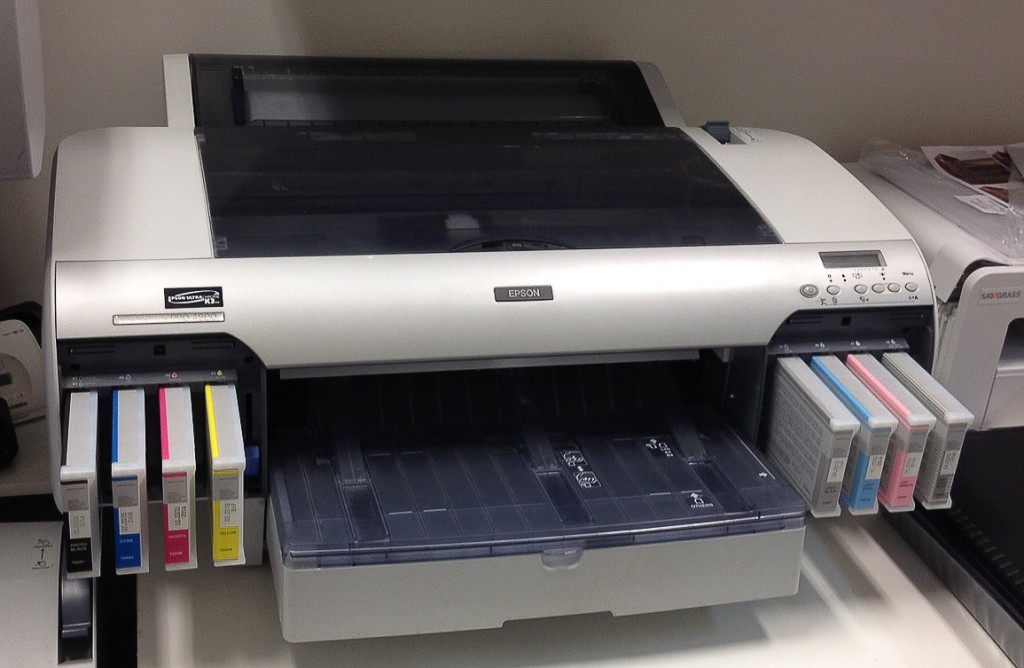 The 4800 is $750 or you can have the complete package for $3500.
If you are interested or have any questions, give Rob at Terrace Art Framers a call on:
9581 5620
or
0402 415 770