Wacom Bamboo Spark – what is it?
Some time ago Wacom had a great little product called the Inkling – this is the next step.
The Bamboo Spark is a smart folio with a smart ballpoint pen and a spot for your favorite paper. It lets you write by hand and saves your handwritten notes locally or within the cloud for editing, archiving, and accessing anywhere.
Press a button. That's it!
The Bamboo Spark is simple to use and makes it easy to bridge your paper notes with the digital world.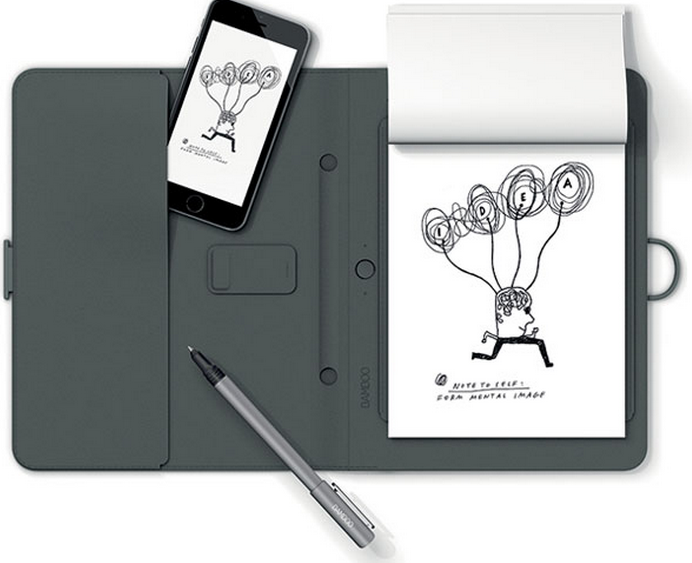 Who could use the Bamboo Spark? EVERYONE.
Anyone that wants to get ideas, sketches, concepts, illustrations, meeting notes from paper to a digital form on their tablet, phone or computer.
The Wacom Bamboo Spark will be arriving at Team Digital's Wacom Touch Centre in October. Cost should be a little over $200.
Here's the Wacom Bamboo Spark in action.