Sigma has just released the world's first f1.4 Ultra-wide lens for full-frame DSLRs.
Introducing the Sigma Art 20mm f1.4 DG HSM.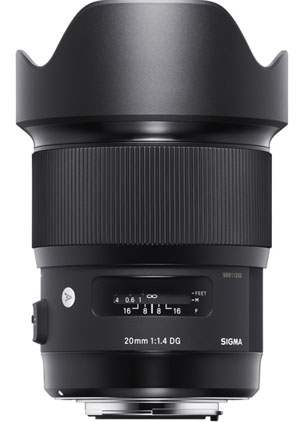 Incredible rendering performance delivers unprecedented visual experiences. Enjoy enhanced control of light and composition. SIGMA has created an ultra-wide-angle lens with F1.4 brightness.
With a focal length of 20mm and f1.4 aperture, this lens delivers outstanding large-aperture brightness and bokeh, delivering unprecedented visual experiences.
For more info on this amazing lens, click here
Cost should be around the $1100 mark. Still waiting on confirmation of when stock will be arriving in Australia. Should be around Dec/Jan.
Team Digital is taking pre-orders. If you're after a super sharp, super fast wide angle then this is the one. Give us a call!
Just one question, Sigma – where is the 85mm f1.4 ?