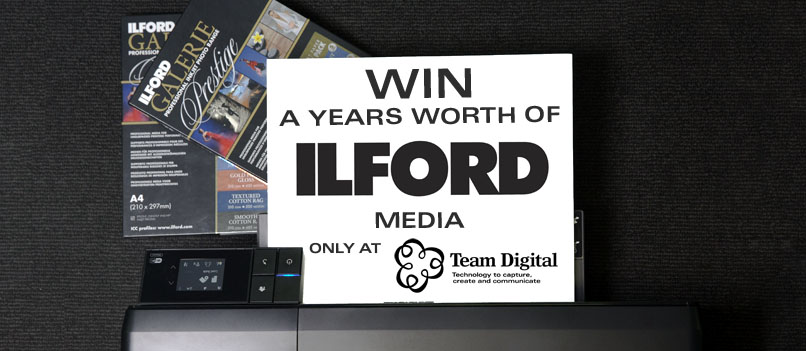 Free Ilford Media for a year
Imagine you didn't have pay for Ilford media for a whole year. Ilford & Team Digital are giving you the chance to do exactly that. You can experiment with all the different surfaces and sizes and it won't cost you a cent.
All you have to do is spent $50 or more on Ilford media at Team Digital during November and December to get a ticket in the draw for this great prize.
The winner will be announced on online and contacted on 12th January
Should you be the lucky winner you can collect $200 worth of media every month for 2016.
You've gotta be in it to win it, so buy some Ilford media from Team Digital today to print your way through 2016.