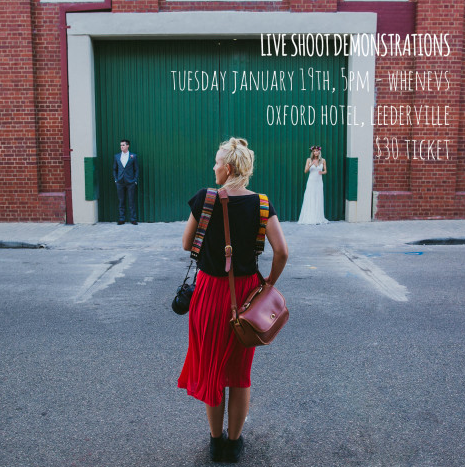 On Tuesday January 19th the Common Folk crew will be focusing on during-the-shoot client interaction and guiding. Happening at The Oxford Hotel Leederville for a quick presentation each by NATASJA KREMERS, Jimmy Teo (IZO PHOTOGRAPHY) and JENNA MASON about how they got their favourite shots before heading round the corner to see them in action shooting a couple.
Then of course drinks / mingling after.
Its only $30.00, so grab a ticket and come watch these awesome photographers do their thing – and feel free to steal any of their tips!